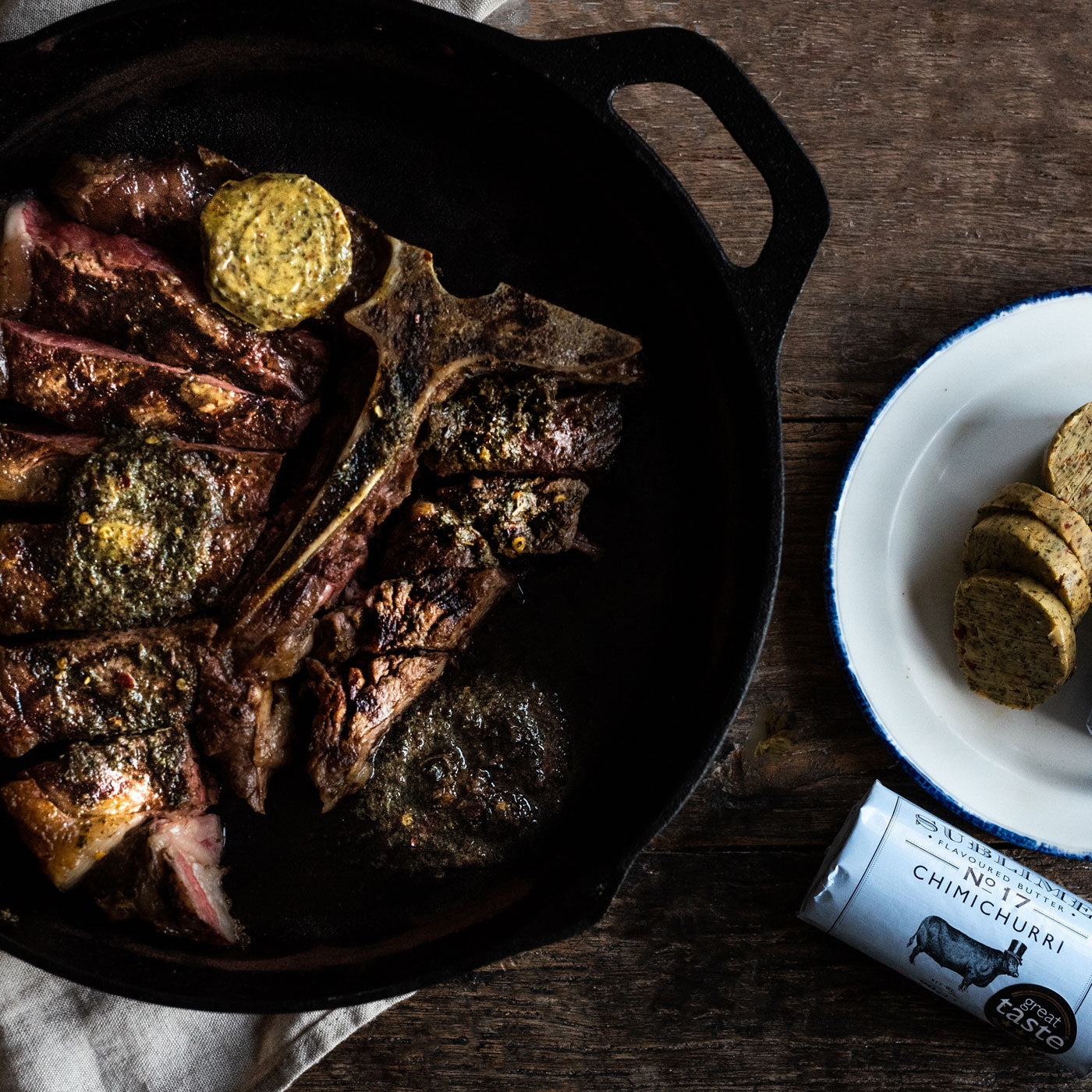 Welcome to Sublime
WHERE THE BUTTER FLOWS FREELY AND THE SPIRIT OF FOOD CULTURE LIVES ON.
With our exquisite delights in your tool belt, you're a better chef than most. No learning required; simply subscribe, portion, dollop, et voila! Whether you are adorning a fine cut of sirloin, weaving it sumptuously through scrambled eggs, or simply crowning a doorstop of sourdough with a piquant smack of deliciousness, you'll find a warm home here.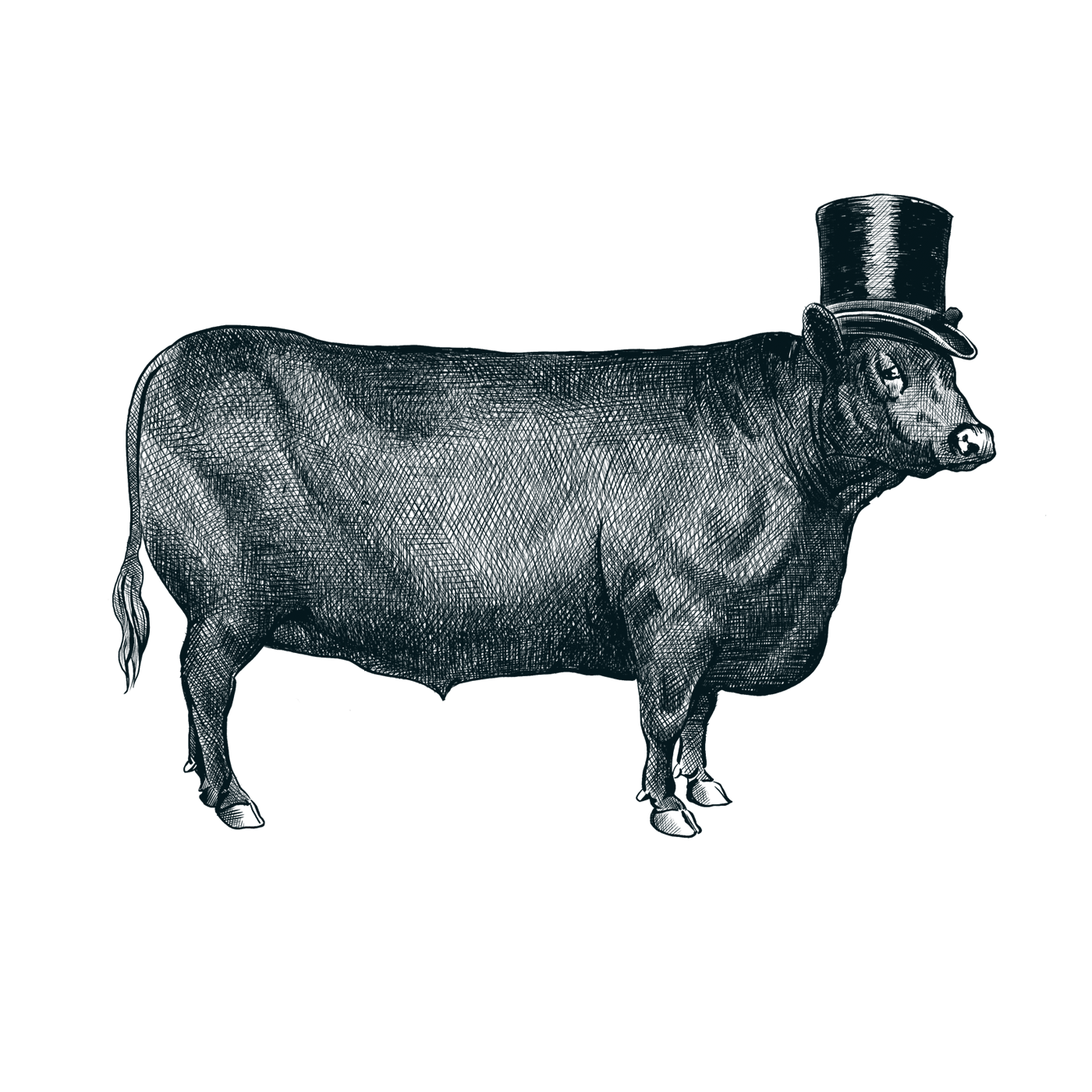 Butter is merely our favourite accessory
LIKE SHERLOCK'S FAMOUS PIPE
Sir John Rich founded The Sublime Society Of The Beefsteak back in 1735, and in so doing built a habitat for the creatives of the time to run amok; theatre abounded, poetry was spouted, art was mounted, and tales were told of menus that have been kept hidden from prying eyes to this day. At Sublime, such menus are yours. Such freedom of expression is yours. For at Sublime, we believe that a life well-lived is one where memories continue to be made.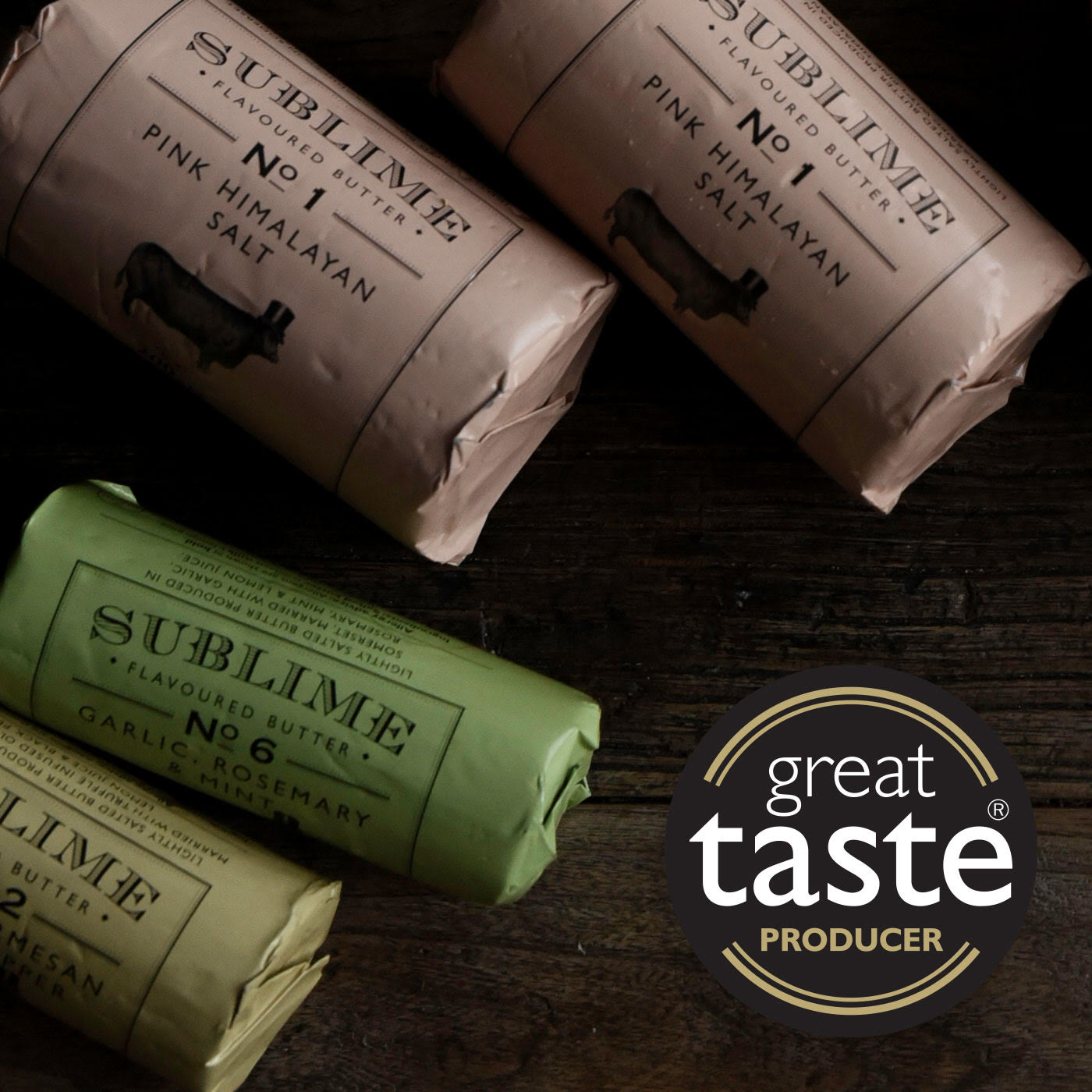 Sorry...
Just a quick sidebar
Only the finest ingredients in the United Kingdom find their way into the hands of Sublime's artisans. With the careful curation and balance of an alchemist, they are combined using traditional processes in the heart of Somerset. Maybe that's why we've been big hitters at the Great Taste Awards year in, year out.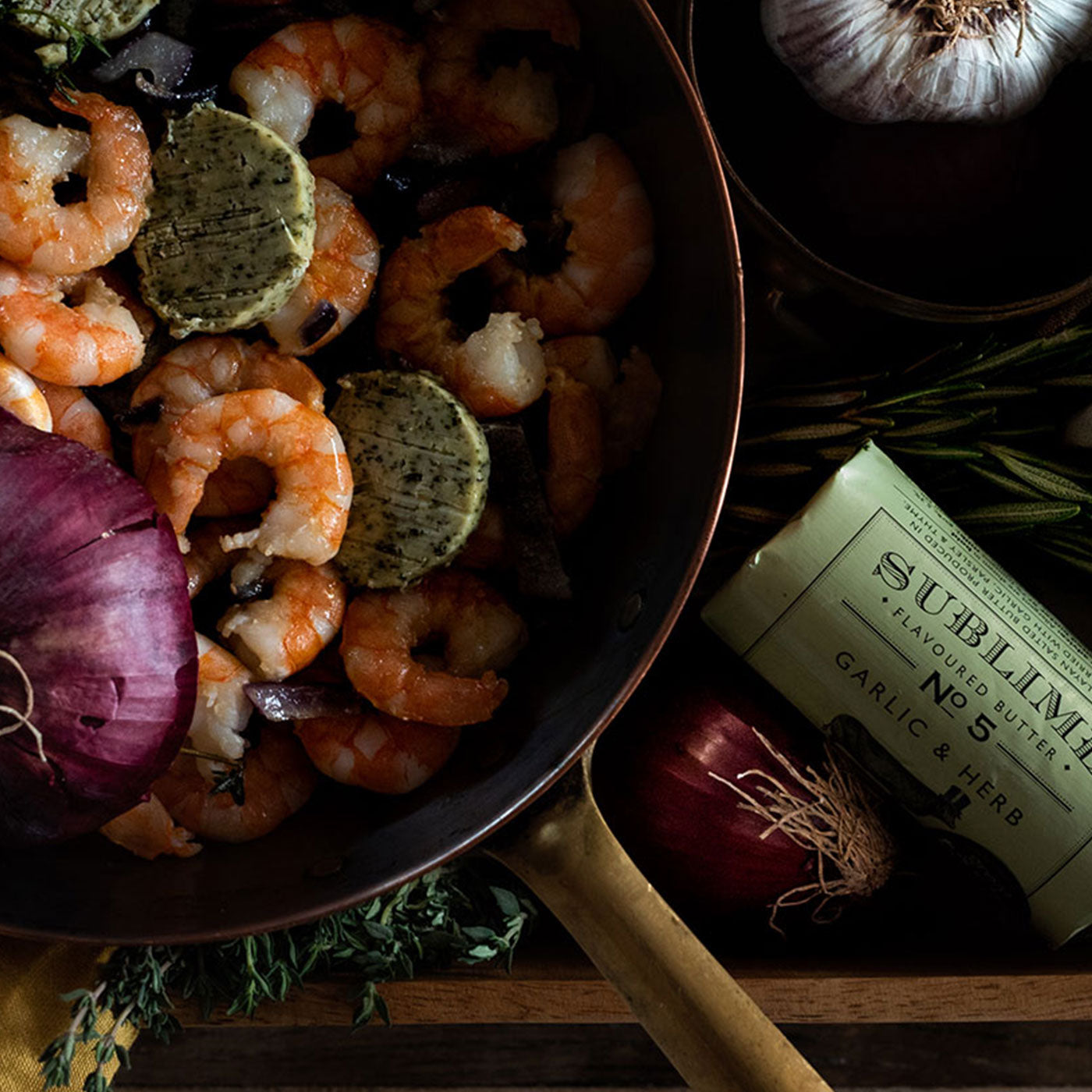 This is too easy... isn't it like cheating?
No, it's more like... an inside job.
The things that you can create with Sublime (our butter, yes, but also our sprawling, flavourful archives) will astound and astonish. Do away with cumbersome and time-consuming methods — used only by French chefs and sticklers — for rather than a secret handshake, ours has a series of secret shortcuts.