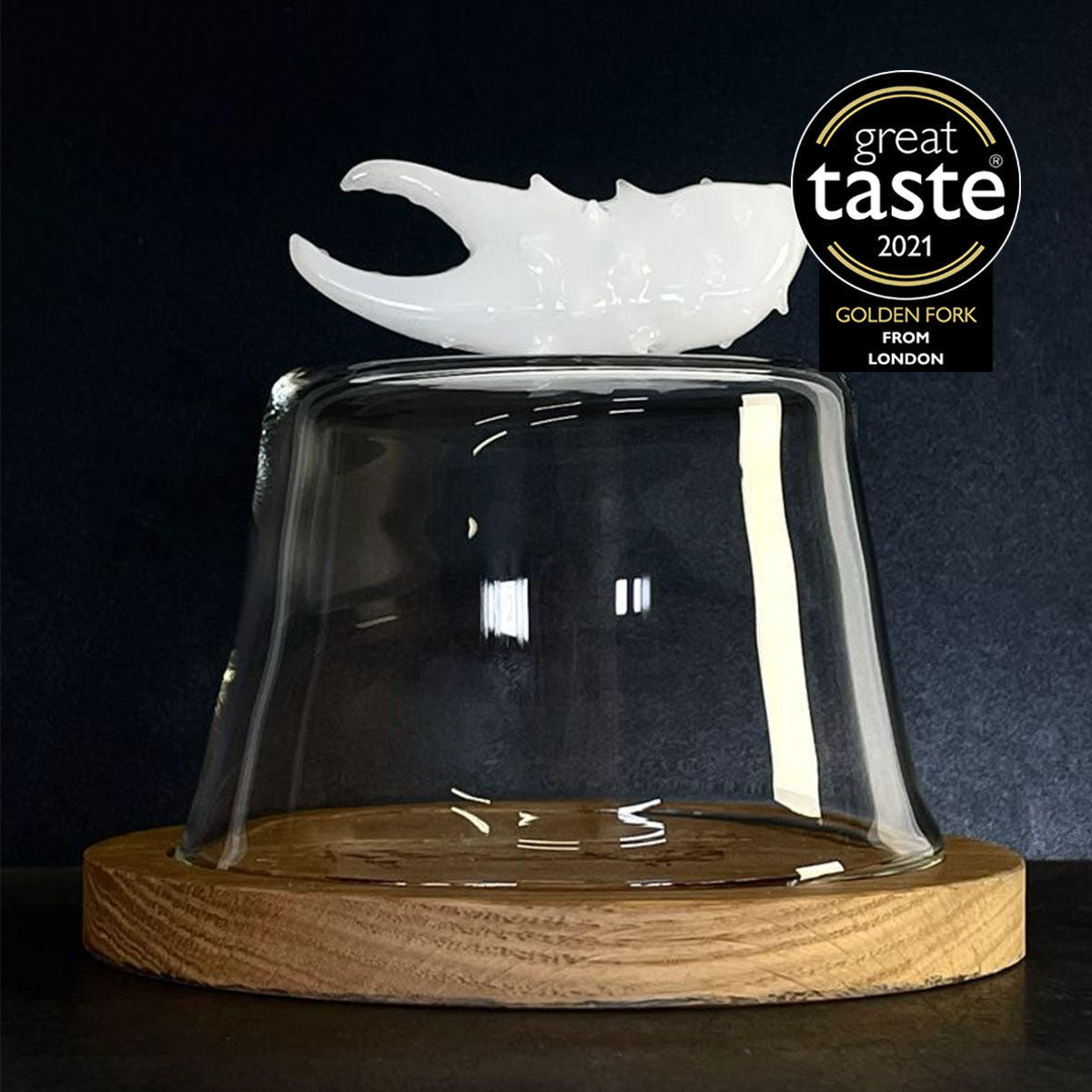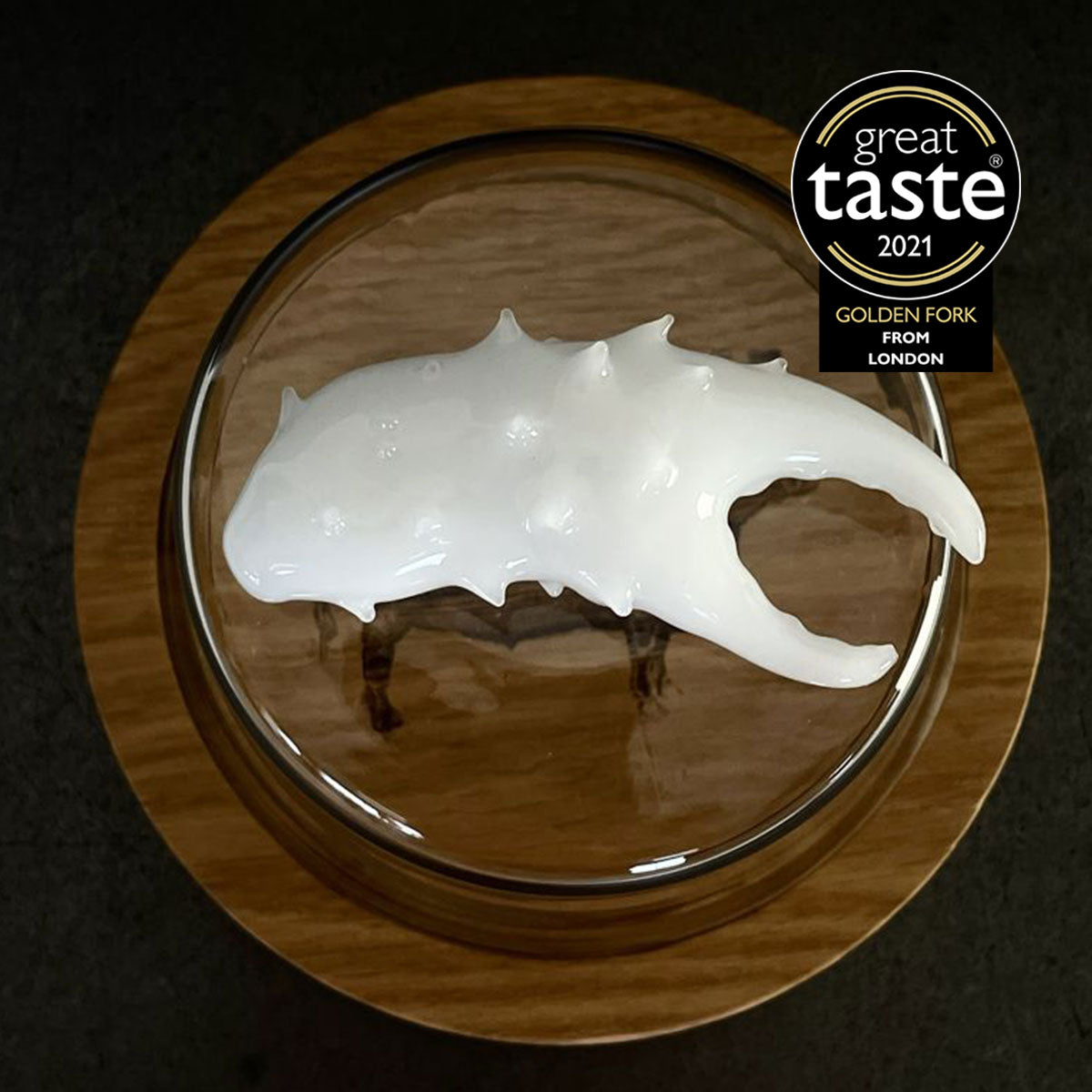 No. 55 — British Isles Lobster, Devon Crab, Sicilian Lemon, Caviar & Fennel
Want to buy Sublime in larger quantities? Contact us!
Winner of the Great Taste Golden Fork, 2021

We have scoured our coastlines in search of something special. And you know, we think we've gone and found it. Presenting Ridiculous No.55. Miraculously infused with the pleasing sweetness of British Isles lobster and Devon crab, the nutty complexity of caviar, and the herby, aniseed uplift of fennel. This hand-churned butter may be perfectly balanced in every way, but it's nevertheless Ridiculous. There's not a butter like it the world over. And should a healthy dose find its way into your next pasta dish, you'll notice that your cooking skills will have become suddenly, inexplicably Ridiculous too. Easy as a sea salt summer breeze.
Can be purchased with or without a beautiful handmade butter dish. 
Please note: Our new batch of No.55 Lobster butter is now in stock and ready for immediate shipment. Quantities are very limited, so speed is of the essence!