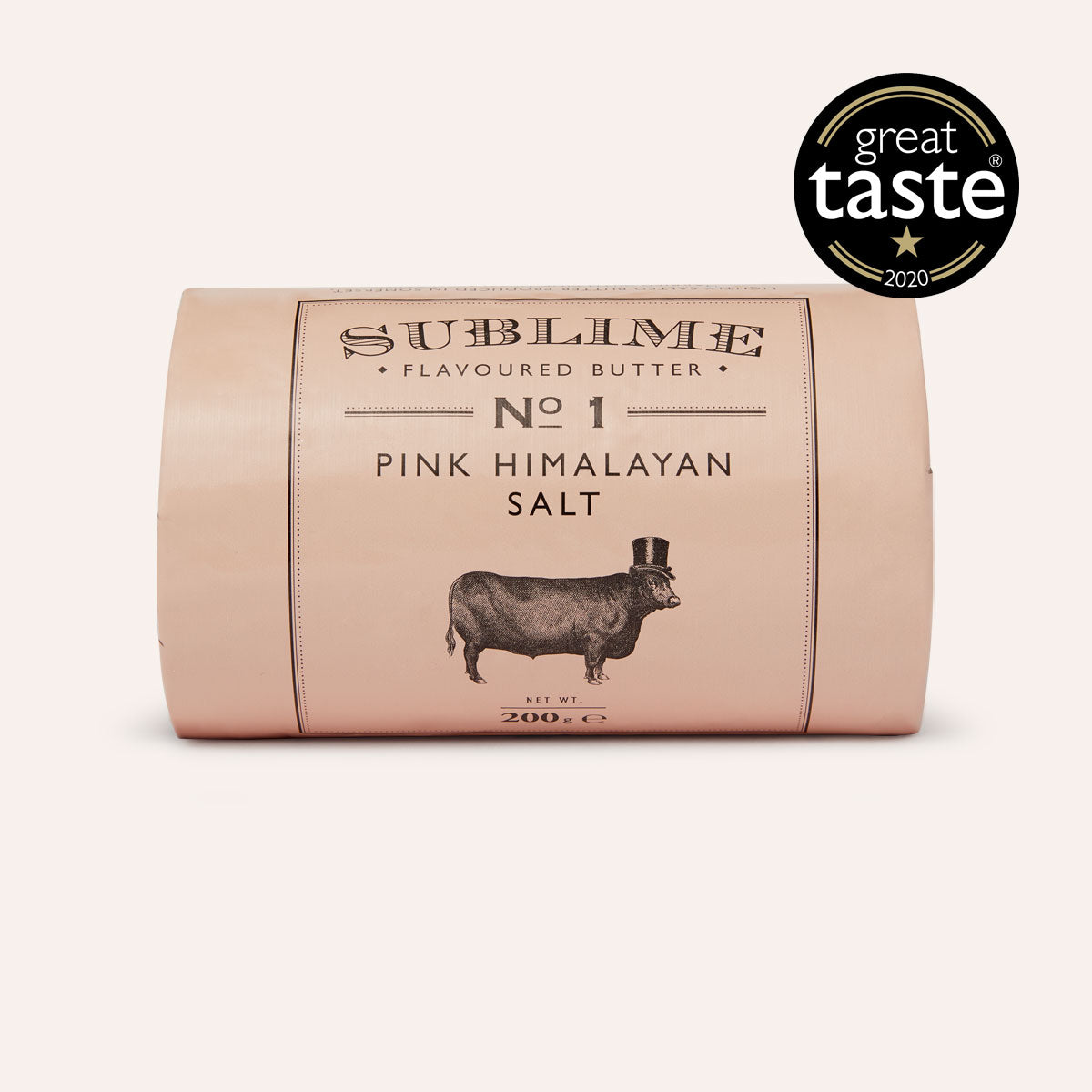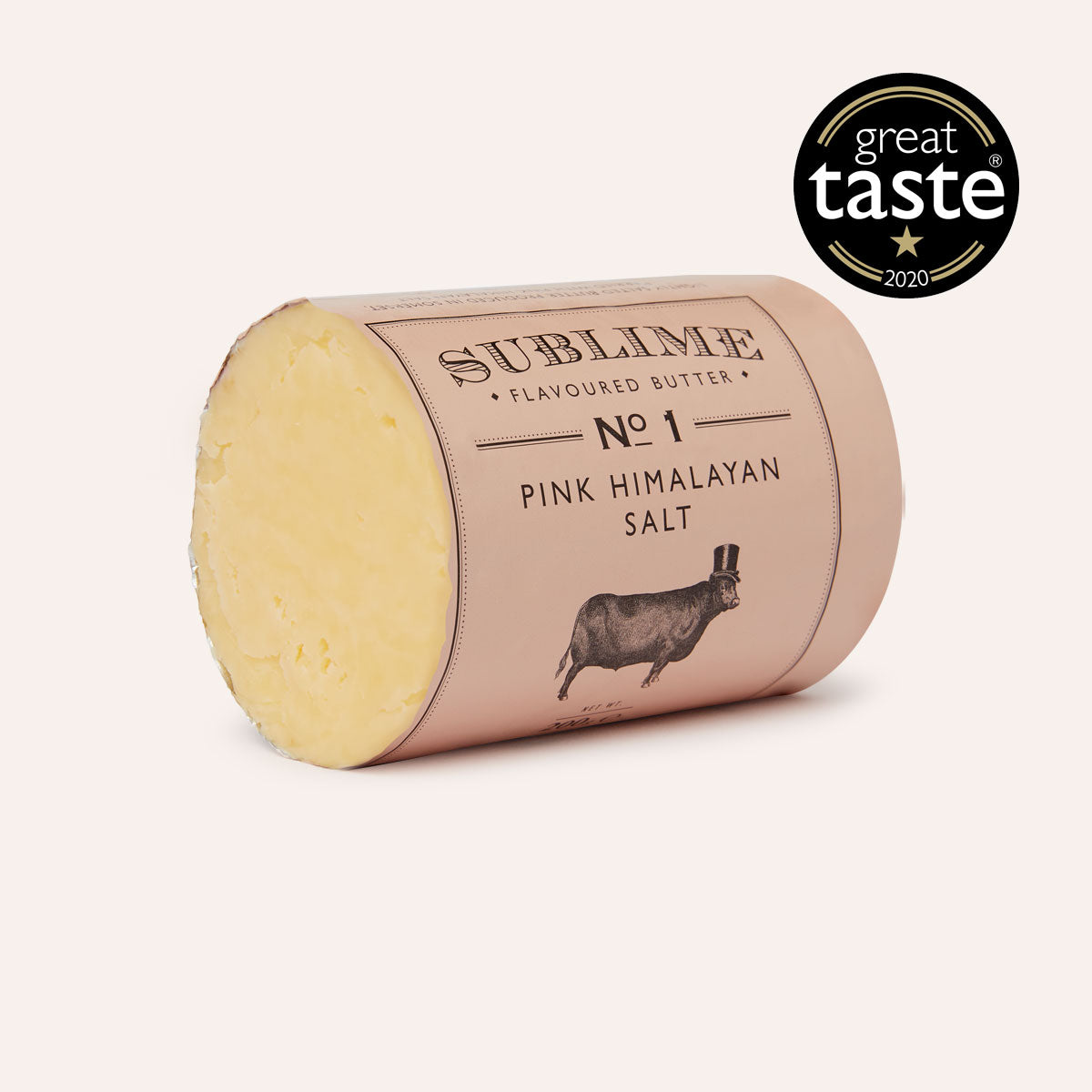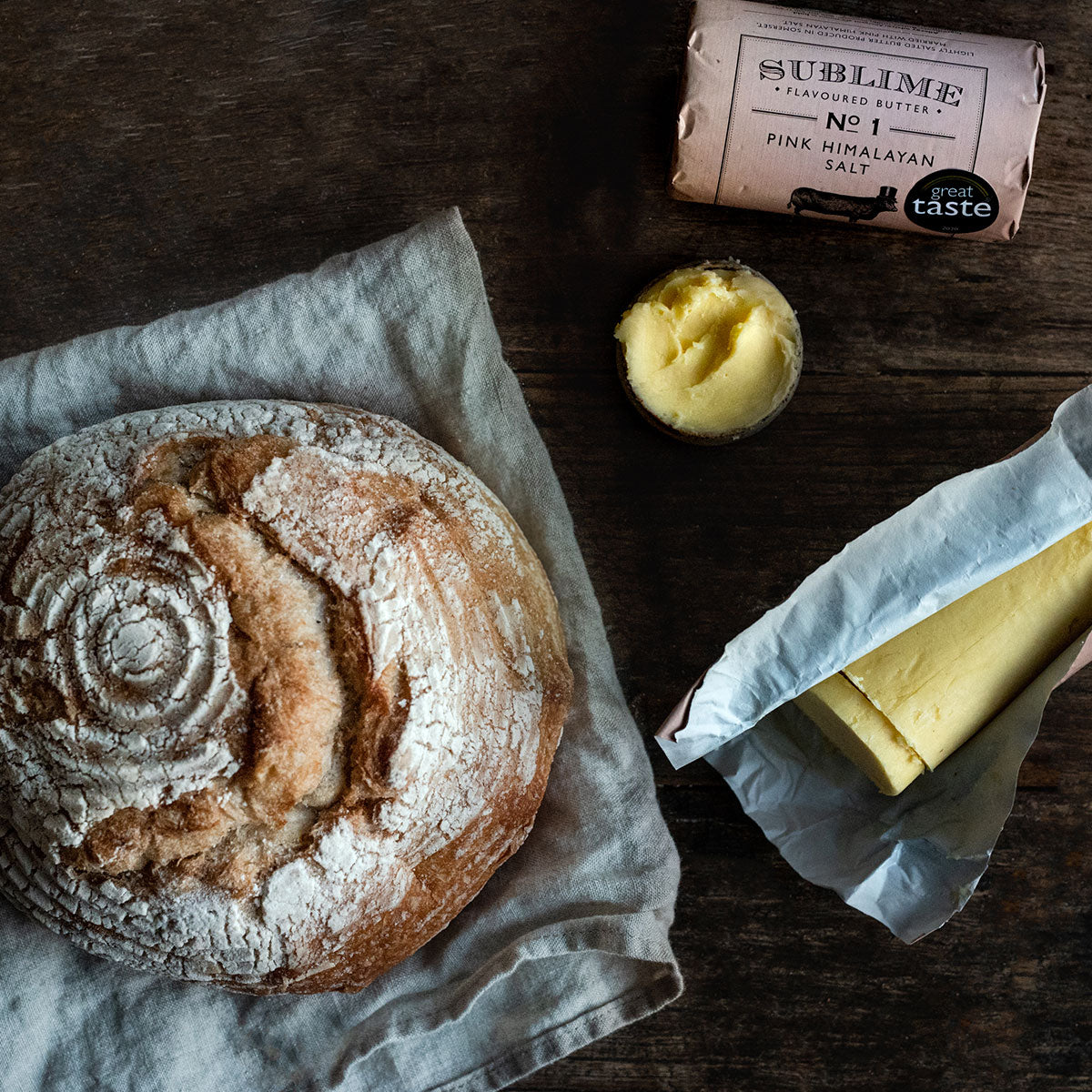 No. 1 — Pink Himalayan Salt
Want to buy Sublime in larger quantities? Contact us!
The ultimate salted butter
For times when a dish's simplicity must ring out louder than anything else, nothing competes with our original butter: Sublime No. 1. It brings to the table a beautiful richness; a creamy mouthfeel, and the resonant twang of pink Himalayan salt
Use it as an enhancement of any ingredient you wish to spotlight; a secret device to encourage flavours to sing their loudest. Use it to deepen sauces into a sumptuous and glossy masterwork. But most of all: do not scrape it on sparingly; this is a delight to be eaten in chunks and rivers and wodges.


Ingredients
Allergy advice: Allergens are shown in bold.

Unsalted butter (minimum 80% fat) (contains milk), salt, pink Himalayan salt (0.8%)


---
Nutrition
Typical values per 100g
Energy — 3059 kJ/744kcal
Fat — 82.2g (of which saturates 52.1g)
Carbohydrate — 0.6g (of which sugars 0.6g)
Protein — 0.6g
Salt — 1.8g